The First NCU-RIKEN Joint Workshop on Data Assimilation for Severe Weather Prediction

ATTENTION: The workshop is postponed until the situation for coronavirus is resolved.
1. Workshop period
26-27 Feb, 2020.
2. Program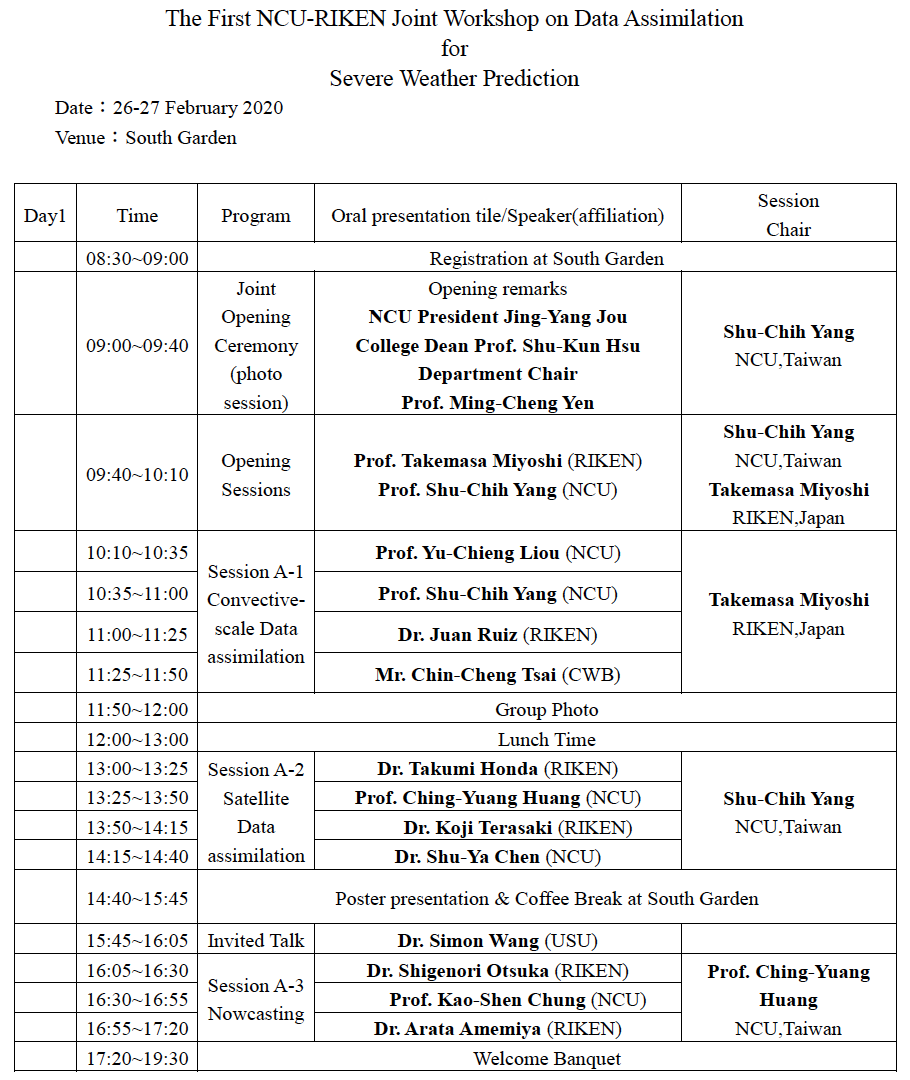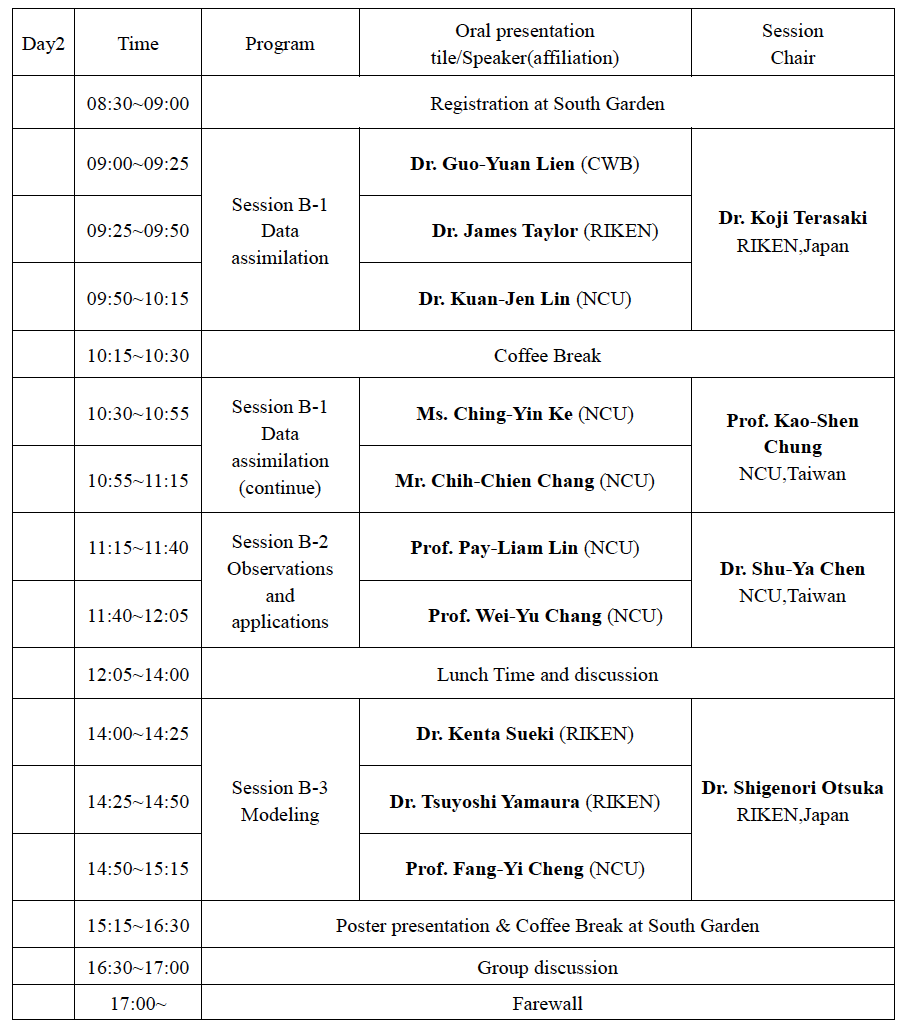 3. Venue
South Garden Hotels and Resorts
(1) Address: No.8, Shuzih RD., Jhongli Dist, Taoyuan City, Taiwan.
(2) Official Website: http://www.southgarden.com.tw/ja_JP
(3) Getting to South Garden:
a. On existing the airport, take the TaoYuan Metro to A18 THSR Taoyuan Metro Station.
b. Take the shuttle bus to South Garden (接駁巴士時間表.pdf, シャトルバス スケジュール.pdf, shuttle_bus_schedule.pdf).
4. Contact
Katty Liu
TEL: +886-3-4227151 #25514
E-mail: katty0314@g.ncu.edu.tw
5. Organizer
Data Assimilation Research Team, RIKEN Center for Computational Science.
Department of Atmospheric Sciences, College of Earth Sciences, National Central University.
6. Sponsors
Earth Science Research Promotion Center, Department of Natural Sciences, NSC.
感謝科技部地球科學研究推動中心補助。